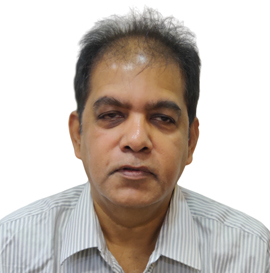 S Mohan
Managing Director & Principle Officer
He started his career with The Oriental Insurance Company Ltd. in 1988 as a AAO. Worked in IFFCO Tokio General Insurance Co. Ltd. and Bajaj Allianz General Insurance Co. Ltd. and as an Insurance Broker since 2007.
He is a masters in Economics from University of Madras, has passed the exams of the Fellowship of Insurance Institute of India, won the Aon overseas travelling scholarship in 1998 in the exams held by Institute of Risk Management, London.
Has a rich experience of handling mega insurance programs of large corporates, in sectors ranging from Automobile OEMs, Component Manufacturing, Textiles, Cement, Pharma, Chemicals, Projects including Power Projects, IT, ITES, Fertilizers, Petrochemicals, Logistics Providers etc.
Has worked in several markets in India Chennai, Bangalore, Ahmedabad, Mumbai, Delhi, Kochi, Raipur, and Madurai.